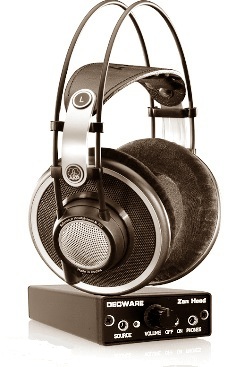 ZEN HEAD model ZH1 is now also available in kit form! See the following link:
New reviews are coming in frequently:
April 2009 - Hi Steve,
Just like to say thanks for all your help with my many questions. I have to say the amp is astonishing even at this early stage. The Zen Head just gets better and better - it has to be the biggest difference I've ever noticed in an amp after 10-15 hours play compared to out of the box. I've got about 30 hours on it so far and it's really opened up in sound stage, detail and richness. I've never had a tube amp but I can see it' a different sound to most other amps. In fact, I can see what you mean now in that, the Zen is natural sounding and it's the other amps that are far more colored in the bass and general soundstage. I just love it.