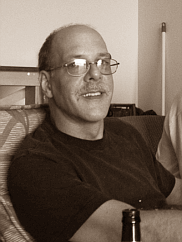 Welcome to our company blog! My name is Steve Deckert. I own DECWARE / High Fidelity Engineering Co. which is a sole proprietorship so you can consider this my personal blog also.
I've had a fascination for good sound since I was a young boy growing up in my dads church. It had nearly perfect acoustics and a pipe organ imported from Germany built in 1865.
I was passed up when they handed out singing ability which translates into my deeper appreciation for the quality of a good vocalists voice and technique. An appreciation I developed over years of listening to vocalists practice in that church.
My fascination with things that sound good was coupled with an insatiable mechanical curiosity. Something that made laying on the floor underneath my parents RCA record player to watch the tubes glow more understandable. Ironically its something I still do today, although not in that position. Yes I was one of those 9 year old kids who took the toaster completely apart to A) see how it worked and B) see if I could put it back together without getting caught.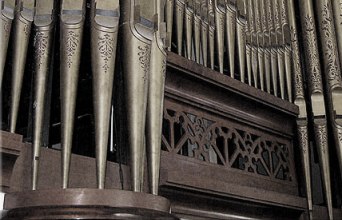 I grew up watching "Leave it to Beaver", Graduated, Married, Divorced with a beautiful daughter, started a contracting company and enjoyed the hobby of hi-end audio just like any audiophile. As my involvement in audio grew over next 17 years my business slowly turned into an commercial audio company and finally I found myself designing and manufacturing loudspeakers.
It was at that juncture that my passion for hi-end audio turned back to tubes. (Yes I was sidetracked by high power solid state amplifiers and CD players for many years too). A sincere but broke audiophile, I couldn't afford the amps I wanted so I taught myself how to build them. An experience that began with exploding capacitors and ended years later with some insights and an amplifier design I though was so good it ignited a passion to share it with anyone willing to listen… With that in mind I built a web site and started this company with the hope of sharing that amplifier with everyone.
I was able to watch hi-fi in it's glory days during the 60's when everything was built with a sort of "hey we did it!" thrill that new technology brings. Quality was always paramount and pride was always evident. The only thing made in China around here back then was those Chinese hand cuffs you put on your fingers. Anyway watching people spend 10's of thousands of dollars on hi-fi at the many C.E.S. shows over the years has just made me all the more tenacious not to mention confident about the way we manufacture our products and conduct our business.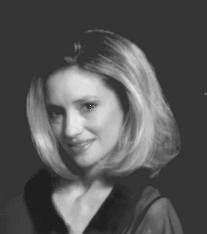 I met my present wife, DeVon in 1997 who interestingly enough responded to a help wanted add I placed when the business grew to be more than I could handle by myself. I hired her of course, then I married her - two of the smarter things I've done in my life. Her amazing skills made it possible to realize my dream of making hi-fi gear and helping people "get it" for a living. DeVon is the General Manager who keeps us laughing and out of trouble. She also blessed me with 4 children of her own so after being a mad scientist audio hermit for all those years I now enjoy my family and it's great!
-Steve Deckert