INTRODUCTION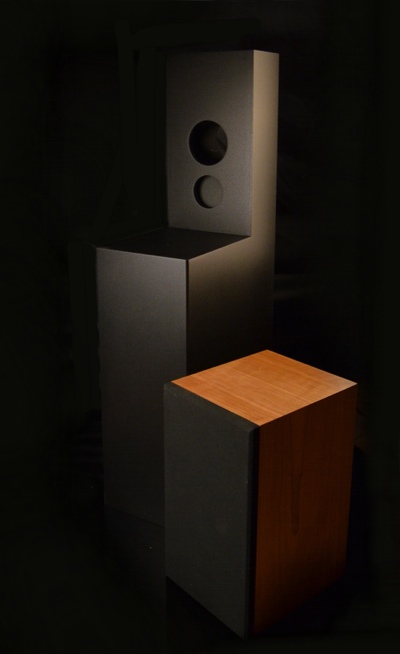 DM947 Two Cabinet Design Pushes Speaker Technology to New Heights

The DM947 Monoliths are made up from two parts...
Part A is our World Class DM945 or 946 Bookshelf Monitors.

Part B is a
complimentary designed
Decware
Horn that the Monitor sets in. The horn controls the Monitor through it's rear firing port resulting in time-coherent bass response down to 25 Hz. It also places the speaker at the proper height, correctly couples it to the floor and the room, and greatly enhances the depth of the sound stage and overall density of sound.
* The fact that the two are completely decoupled from each other is where the real textural magic starts.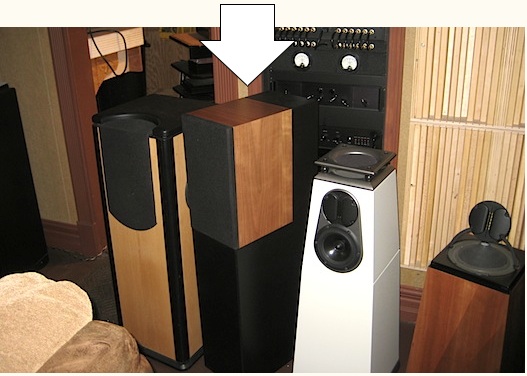 PERFORMANCE

The DM947 Monoliths develop a huge and tangible sound stage with the kind of believable speed and dynamics that you would normally only expect from full range electrostatic panels. (Arrow pointing to the DM947)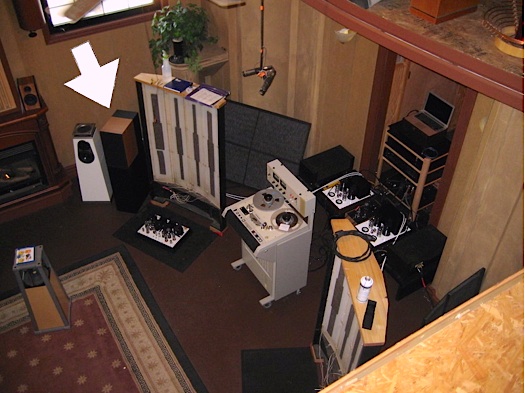 We know this because we are playing them along side our reference Acoustat Monitors driven by Decware modified servo-charged high voltage tube amps. On a large portion of the music we find Monoliths to sound better. This is in part due to the more accurate imaging and relaxed sweet spot that they offer. The large white Acoustat electrostatic panels shown above have the 32 times the diaphragm area yet we hear almost no difference in density. Virtually everyone who comes in the above room thinks they are listening to the large panels when in fact they are listening to the DM947's driven by the Zen Mystery Amp.




MONOLITHS COME WITH YOUR CHOICE OF DECWARE MONITORS
(shown with grills removed)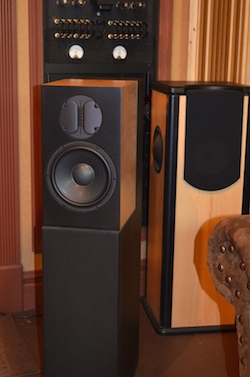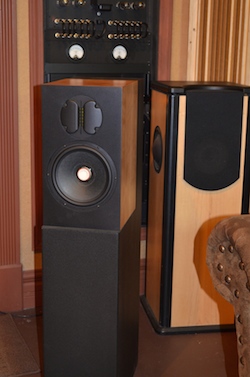 DM945




DM946

The beauty of the DM945 is it's
laid back midrange quality making it ideal in near-field applications or brighter sounding rooms without carpet or room treatments. Yes, it's high efficiency crossover-less sound without the midrange shout!

Enhanced with a more present midrange via the installation of our phase guide, the DM946's 8 inch driver is now fully competitive with smaller more articulate midrange drivers. Hearing is proof. Still no shout.

NOTE: You may select the model you want by adding it to the shopping cart.
---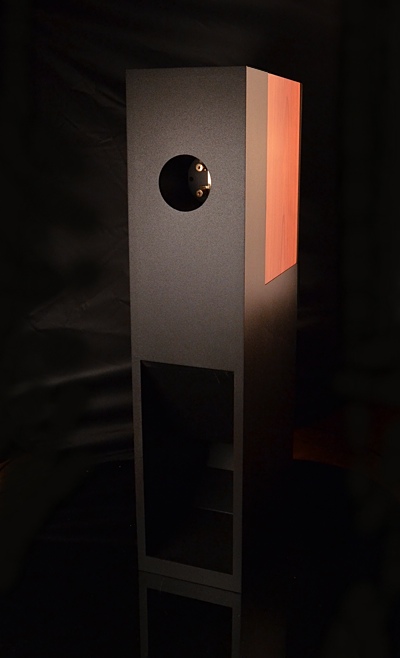 Rear view shows binding post access and the rear existing horn mouth.
---
SPECIFICATIONS
94 dB with 1 watt at 1 meter
26Hz ~ 22kHz
6 ohm nominal impedance
Max SPL 115dB
Minimum Power 2 watts
Maximum Power 100 watts

Size 9" wide, 14" deep, 42" high
Shipping weight 75 lbs ea.

Neo Magnetic Grills
Dual 5 way Gold binding posts with included jumper

---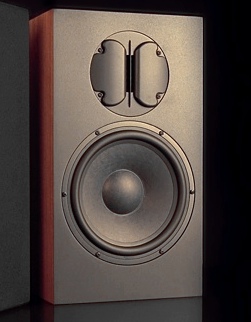 GRILLS

The ultra clean look of this speaker comes in part from the hidden neodymium magnets in the grills and cabinets. They're impossible to break and always work perfectly no matter how many times you take the grill on and off.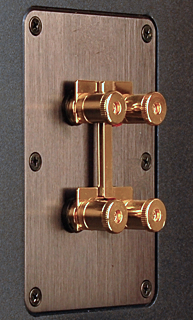 HARDWARE

Machined and anodized, these thick aluminum plates are hosting top-end binding posts to virtually eliminate the flex and vibration associated with standard speaker terminal cups. You can't wear these out or break them off even if you use the most aggressive over-sized speaker wires.

Gold jumpers are included, that if removed will allow you to bi-wire or bi-amp this loudspeaker.

All internal wire is oxygen free copper with silver solder. There are no crimp connections anywhere.




---

SUPPORT
This loudspeaker is hand built in the USA by DECWARE / High Fidelity Engineering Co. It comes with a 5 year limited warranty to the original owner.
We also have a support forum with many people who own our speakers who's experiences you may benefit from.


REVIEWS
You may read
reviews on our products
here.
---

The DESIGN



Pictured in the sequence above is the construction of the DM947 Monoliths and a visual explanation of how the two components fit together.