Overview

The ZDAC2 is a DECWARE modified TEAC USB DAC that in the Decware Tradition creates another unbeatable value. You could easily spend six grand on other direct stream dacs that may not sound as good.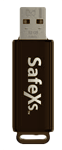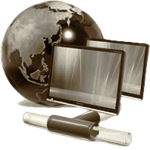 We take this well balanced design of the Teac and use it to drive our wide-bandwidth transformer-coupled output stage. This gives you a pair of high output RCA jacks on the back of the machine that have incredible drive, weight, better tone and an eery dimensionality.

When you combine the dimensionality improvements the Decware Output Stage brings with the Fluency up-conversion algorithms in this FPGA chipset you have a new benchmark for imaging... an it's scary good.

The DAC is capable of turning 16/44.1kHz data from a conventional CD into 11.2MHz DSD quality playback (that's 256 times more data). If you let this sink in it becomes more than obvious that the key to it's success is in the algorithms that create that data known as Velvet Sound, which are developed by Asahi Kasei Microdevices Corportaion.



---

Versatile Connectivity ...to be sure.


The ZDAC2 pretty much covers all the bases, and all the formats.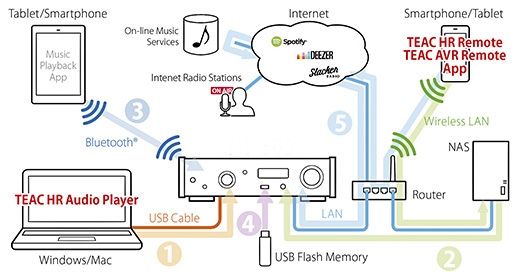 As you can see it covers most of the bases ensuring that you won't miss out on any of the latest digital technology.



The ZDAC2 comes with a full function remote that includes a remote volume control.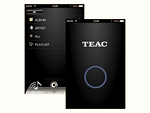 In addition to controlling the ZDAC2 with the full function remote, there is also a FREE AVR Remote app that enables operation of the unit from iOS devices like the iPhone and iPod touch, as well as Android devices.


---

Features at a Glance

USB DAC supporting 11.2MHz DSD Native Playback and 32-bit/384kHz PCM, from PC via a single USB Cable
5.6MHz DSD and 24-bit/192kHz WAV/FLAC Streaming Playback via LAN (DLNA1.5 Compatible Remote Playback, and Home Media Playback)
5.6MHz DSD and 24-bit/192kHz WAV/FLAC Playback from USB Flash Memory
High-quality Wireless Playback via Bluetooth® supporting aptX®, AAC and SBC Codec
Access to the Internet Radio Stations*(TuneIn)
Access to online music services; Spotify, Deezer, and Slacker (US model)*
Access to online music services; Spotify and Deezer (EUR model)*

Free Remote App for iOS and Android
Free Music Playback App for Windows/Mac, supporting 11.2MHz DSD
Dual D/A Converters AK4490 from Asahi Kasei Microdevices Corporation
DSD and PCM Filters for Multifaceted Personality on a Single Unit
Up-conversion to 12.2MHz DSD and 384kHz PCM for finer detail
"TEAC-HCLD" Quad Buffer Amplifier Circuits for enhanced current driving DECWARE output stage.

"TEAC-QVCS" High-precision Volume Control Circuits
RCA Unbalanced Line Outputs with Fixed (0dB, +6dB) or Variable Output Level Settings

USB B-type Port for PC Streaming, Ethernet Port for Network Streaming, and Coaxial and Optical Digital Inputs
Gapless Playback when playing back from USB Flash Memory, DLNA and Home Media (Applicable on the same sampling frequency files between, WAV, FLAC, AAC, Apple Lossless, WMA, OGG Vorbis, and MP3.))
Coaxial/Optical Digital Input on Front for Connection with Portable Digital Audio Player
Discrete Class A Headphone Amplifier with 500mW + 500mW Output Power supports Parallel Unbalanced Drive
Large Volume Display on Multi-function OLED with Excellent Visibility (4-step Dimmer incl. Display-Off)
Low Power Consumption with Auto Power Saving
Robust Full-metal Body Eliminates Exogenous Noise with Elegant Appearance
---
Decware Designed Output stage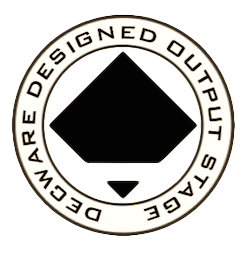 We are now using only thing that can sound better than a tube... a wide bandwidth transformer.

The advantage when compared to a tube is that you never have to replace it and it has rock solid consistency.


Balanced XLR jacks are replaced with Decware transformers that feed new RCA jacks.


The original RCA jacks are left in tact so you can make comparisons between the units stock RCA jacks and the Decware output stage.





Specifications


Specifications for this player's operation are unchanged from the original Teac model. The only exception is the additional output stage which elevates the output signal from 2 volts to over 5 volts.


You can see the specifications for the original Teac machine here.





Support

We offer a lifetime warranty on the upgrades and a one year warranty on the Teac unit itself. With virtually no moving parts, it is expected that the Teac will last a very long time, however if you have a unit that fails outside the warranty and it is determined to be non-repairable, we can DE-install the custom output stage and use it to create a ZBIT for you, which is the same thing as you had, but in a stand alone box. The stand alone box makes it possible to use our output stage with any balanced source or preamp

We also have a support forum with many people who's experiences you may benefit from.






Reviews

You may read reviews of our products going back to 1996.