There is no substitue for quality.
This is a piece of fine solid hardwood furniture especially designed for your audio components. Each black composite shelf is de-coupled from the ridgid solid hardwood frame so guess what? It will make your gear sound better too. Will accommodate all standard 19" wide components and features fully adjustable shelves!
ZRACK $795.00 ea.

Priced as shown with 5 shelves and your choice of 32" or 42" high solid hardwood legs.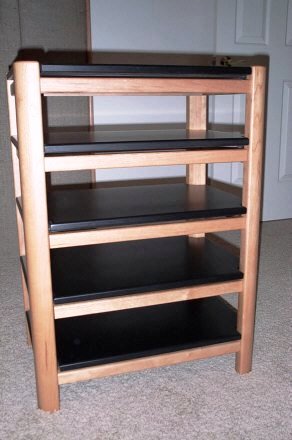 SIZE SHOWN = 32" H x 23-3/8" W x 16" D
Available in . . .

Custom woods or finishes are also available for an additional cost.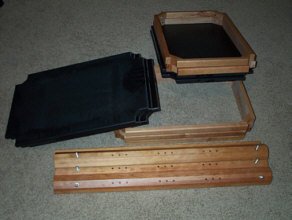 Shown is a disassembled solid cherry rack with black shelves.