THESE ARE OMNI-DIRECTIONAL SPEAKERS
Featuring an unobstructed
true radial
wave front
for simply insane imaging!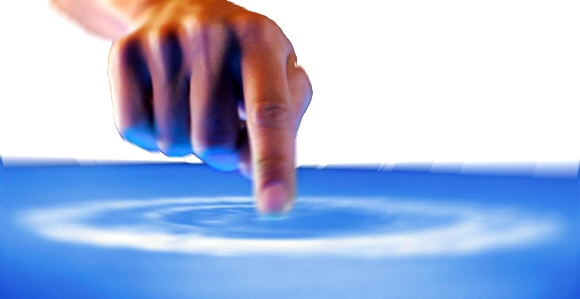 MEET THE QUADRATIC THEORY
PRIME 13 DIFFUSER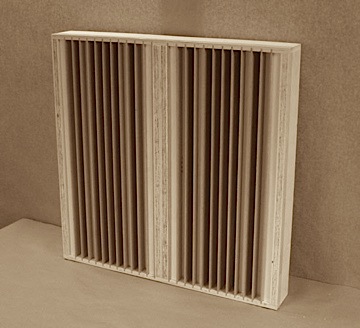 PANEL SIZE: 24 x 24 x 3.5 INCHES

This odd looking panel shown above is what it takes to make conventional speakers create a 3D sound stage in most listening rooms.
You need between 6 and 9 of these panels on the front wall between your speakers - 6 of these panels on each side wall at the first reflection point, and 9 more panels on the rear wall...
Treating your room with 30 of these ugly diffusion panels is the only way to hear the full imaging potential of virtually all conventional loudspeakers.
The ERRx is not a conventional speaker, so the wall reflections are already diffused to the point where adding this additional diffusion does nothing. The results obtained with the ERRx speakers is holographic imaging in untreated rooms... saving you the burden of expensive and ugly room treatments.
If you want to experience the out of body euphoria Steve writes about in his "middle of the night bloom" articles, you can now have it without diffusers on your walls - by simply owning these beautiful radial loudspeakers.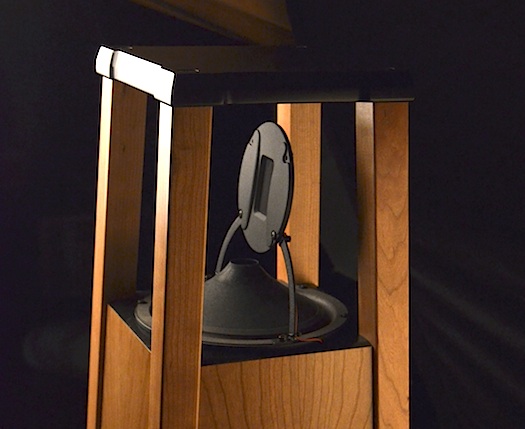 Featuring our inverted cone driver, time aligned to a isodynamic planar ribbon tweeter.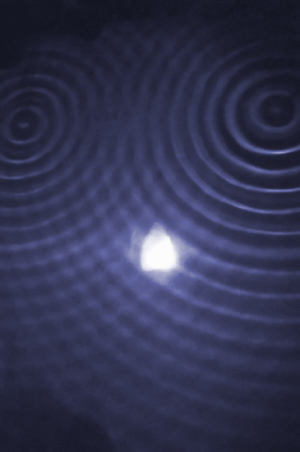 OVERVIEW





The picture at the right is a top down view of the radial wave-fronts that these speakers create.

The white spot represents the listening chair.

As you can see, even off center the listener has a perfect stereo image. The sweet spot is larger than the distance between the speakers so they sound great anywhere on the couch - or the room for that matter!







---

OUTRAGEOUS IMAGING



You can have these speakers 4 feet apart or 14 feet apart and the sound stage remains larger than your room boundaries with no holes.

Imagine not having to worry about exactly where you place the speakers.


Imagine having better image focus, depth, width and height than your neurotic buddy with the tape marks on the carpet, tons of quadratic diffusers all over the walls, and a head vice for his listening chair!

And best of all the Decware Radials will do it in virtually most rooms, large or small, including yours and without additional room treatments!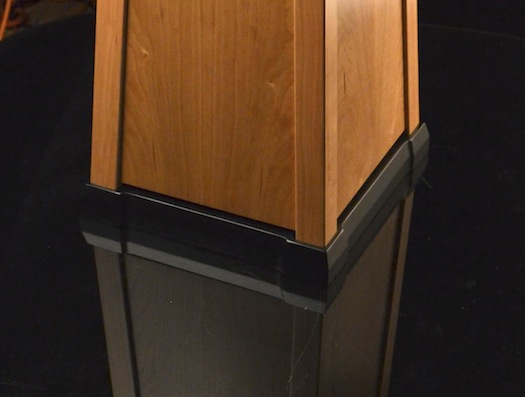 The eight inch radial driver couples to a plinth loaded passive radiator in the bottom for deep bass.
---

ON THE SOUND & PERFORMANCE

These speakers work very well in both near and far field applications in both large rooms and small. We assume by now you get the great imaging part but how do they sound? Fast. Articulate. Detailed. Smooth. Organic. Timbres and room ambiance are rendered unusually well. No sub required.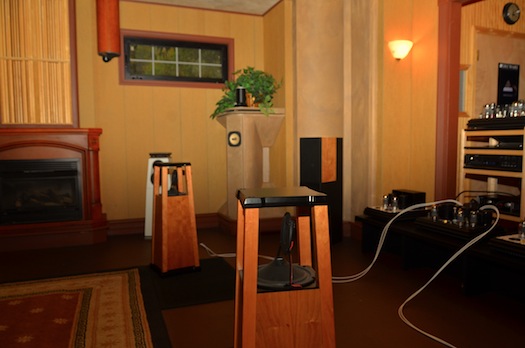 Shown in set up out in the middle of the room, these speakers also work well close to walls
---


CROSSOVER - RECOMMENDED POWER

The ERRx is a 2-way loudspeaker that employs a minimalist crossover network. Time-alignment between the two drivers is done with placement on the enclosure vs. additional capacitors and networks in the crossover.

The near absence of a crossover makes the ERRx ideal for low power tube amplifiers. We are able to power these speakers to a modest listening level with a single 2 watt per channel triode amplifier. 6 watts per channel or higher is however recommend for larger rooms over 150 square feet.




HIGH FREQUENCY ADJUSTMENT RESISTOR

The ERRx features dual 5-way binding posts on the rear of the cabinet. The bottom set power the radial driver, the top set power the planar tweeter. When using a single amplifier, the two sets of posts are connected together with a piece of wire on the negative and a resistor on the positive.

The resistor is used to adjust the volume of the planar tweeters for a given room, which is why it's external. Higher value resistors create more attenuation while lower value resistors create less. The range is 1 ohm to 16 ohm (typically) and in plush rooms the resistor can sometimes be omitted entirely and replaced with a piece of wire.


---
SPECIFICATIONS
93 dB with 1 watt at 1 meter
39Hz ~ 22kHz
8 ohm nominal impedance
Recommended amp 4 ~ 100 watts
Max SPL 112 dB
Size 12" x 12" x 34"
4th order cabinet, passive coupled plinth

5 way binding posts on rear
Decware's proprietary 8 inch radial driver
4 inch / cast frame / isodynamic planar ribbon tweeter

Shipping weight 40 lbs. ea
5 years on drivers and cabinets
30 day money back trial
---

HISTORY OF REVISIONS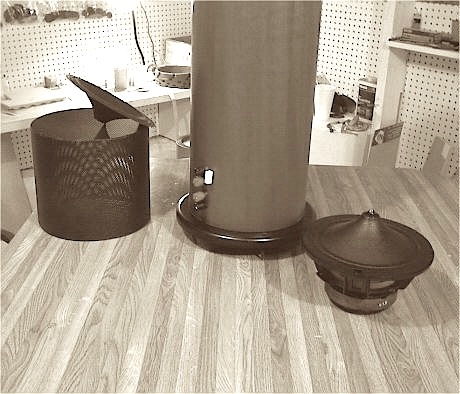 A picture of the original Radial Loudspeaker prototype 1/15/2000




The original model RL-1 - Released in 2001

Cabinet bottom open to floor. Bass adjusted with spike length. Updated radial driver design.





Model RL-2 - Released in 2003

Conventional driver located in the bass, used as a passive radiator. Bass adjustment came from shorting voice coils of passive driver with resistors. Updated to a planar tweeter.

Updated radial driver design.






Model RL-1.5 - Released in 2005

Passive radiator designed bass with adjustable spikes for bass adjustment. New tweeter location and bracket.

Updated radial driver design.





Model ERR - Released in 2009

New cabinet design with passive radiator in bass now pre-loaded into a heavy plinth. Removable Cloth Grill replaced round metal grill on all prior models.

Updated radial driver design.





Model ERRx - Released in 2013

New cabinet design featuring solid hardwood corner posts eliminates the need for a grill.

Updated radial driver design.
---
SUPPORT
This loudspeaker is hand built in the USA by DECWARE / High Fidelity Engineering Co. It comes with a 5 year limited warranty to the original owner.
We also have a Radial Support Forum with many people who own our speakers who's experiences you may benefit from.

ORDER A PAIR AND TRY THEM IN YOUR HOME FOR 30 DAYS.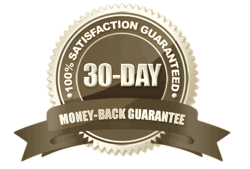 10% Restock Fee
Have questions that aren't answered on this page?
Contact Us