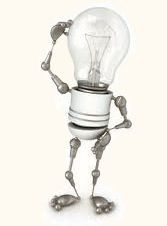 ZBIT stands for Zen Balanced Input Transformer. It's purpose in life is to take the XLR balanced output from a source component or preamplifier and convert it to an unbalanced RCA jack that can feed your unbalanced audio component.
The output from the RCA jacks is fully adjustable from 0 to anywhere between 3 & 10 volts ~ basically the full output voltage of your balanced component. It is designed to be adjusted relative to the volume control on your preamp or amplifier if you're not using a preamp. Running the ZBIT adjusted high and the volume control on your preamp or amp low sounds completely different than running the ZBIT adjusted low and the amp or preamp adjusted high. This large difference in sound lives in an infinitely adjustable window between the two extremes giving you great control over the magic spot where it will sound best.
The ZBIT is ideal for low powered amps of all types, or high-powered amps that either have a gain control (input level) or use a preamp.
The ZBIT is also ideal for taking advantage of balanced cables over longer distances. While cable quality is a factor, it is far less of a factor with XLR cables than with RCA cables, so when we need to run over 6 feet, we use balanced cables that feed a ZBIT located 1 meter away from the amp or preamp. From the ZBIT we use, the best 1 meter interconnects we have to feed the amp or preamp.
The transformer in the ZBIT is made in the USA by Jensen and has a bandwidth from 10Hz ~ 95kHz. It is unmolested by Zobel or RC networks leaving it to do what great transformers do.... impart shimmering liquid highs with a massive improvement to dimensionality.
---