DECWARE REFERENCE-GRADE INTERCONNECT
A Pure UN-insulated SILVER Ribbon with an organic
bees wax core protected inside a polyefelin jacket of mostly air and terminated with top quality silver connectors.

Available in 1/2 meter & 1 meter pairs only.
---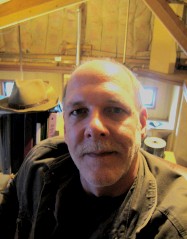 "I'd like to think that our amplifiers live in the top of the pecking order in the categories of transparency and neutrality.

This would have been impossible to achieve without a serious reference cable. After all, I can't make an amplifier any more transparent than the cable will allow me to hear! "




- Steve Deckert



THE DESIGN & SOUND:

The Decware Reference Grade cables are a pure silver ribbon that has been spiral wound around cotton and dipped in beeswax.

The cable works well where shielding is not required and maximum transparency is needed.

The sound of this cable is exquisitely open and dimensional. It has great neutrality and avoids the dry clinical presentation of so many hi-end cables on the market. It is such an exquisite design that it is limited to only 1 meter in length.

This is a very flexible cable that can be bent millions of times without any fatigue to the conductors made possible by the unique design. This is not recommended for low gain signals like tone-arm to step-up transformer or phono stage cables. Use it only for standard line level signals like the output from the phono stage or your favorite DAC or preamp.










The construction of this cable features an insulator that is 95% air. To preserve the anti-resonant quality of the conductors the cables are made in a non-resonant, soft outer jacket. The RCA connectors, an integral part of a cables sound, are silver and silver solder is used to minimize the effects of dissimilar metals.


Due to this immunity to resonance, the conductors do not respond to signal resonance (sudden changes in voltage that excite the conductor into a vibration) and they are not effected by vibrations traveling down the cable from the equipment, nor are they affected by loud sound levels in the surrounding air. This gives the cable a consistent balance that prevents sudden signal transients or room resonance's from altering the sound... a real God send for highly picky listeners like myself.

Most people think silver sounds bright, but the DSR cables are the epitome of smooth. In fact, you get the incredible detail and openness silver offers without any of the bite!





Macro view of the flat silver ribbon conductor used. The amber color is the bees wax that coats everything.


Cable construction shown without sheath. Conductors run in parallel with no insulators - only an anti-shorting tube is used on one side making 95% of the insulator pure air.

Our cables come standard with silver RCA jacks. However the following jacks may be requested for an
extra cost.

The optional Silver Xhadow Precision RCA connectors (shown left) need no introduction - considered the best made RCA plug in the world.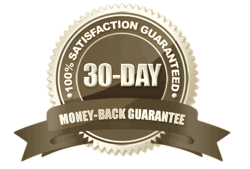 Try them in your home for 30 days, if they don't sound better than what you're using now, send them back with no questions asked.
10% restock fee applies.