OVERVIEW






The DHC-1 power cord was designed in 2003 in response to the overwhelming confusion experienced by our own customers when faced with "which brand and model aftermarket cord to buy".


Power cords are one link in the chain of audio components. The only way to find out if it's a weak link is to compare it with another cord. Since it is not automatic that all aftermarket power cords sound good, or even better than stock cords in some cases, you may have to do many comparisons until you find one that you can hear the benefits of.


Can a power cord really improve the sound? The answer is often determined by the transparency of your equipment. The more transparent, the easier it is to hear improvements. Typical improvements are:

Tighter bass response, better control over dynamics, less smearing and blacker backgrounds, improved liquidity.

If you've been researching power cords on the internet, your head is probably swimming with adjectives and exotic explanations about why every cord you looked at was "the best". And of course the prices, some 5 digit, that show just how absurd the hi-end cable industry has become.

About the time our now famous 2 watt Zen Triode Amplifier was first becoming popular, we had people spending more on the power cord than they did on the amplifier which really stresses the old Zen Master Steve out, so he decided to make a good power cord using common sense vs. magic dust or quantum tunneling.

Common sense is to use a good conductor that's well over sized for the current. We used 10 AWG Silver Plated Copper stranded wire in a Teflon insulator braided into a nice sheath. That's the best wire you can use, in the best insulator available, and sized to handle over 5 times the current most amplifiers would ever use.

For this reason and no other, it can make a marked improvement in the sound of any Decware Audio Product. It's priced where it is because that's what the parts and labor actually cost to make one. It is then sold direct to you at the factory wholesale price. It is not flagrantly marked up nor does it have a story rich in technobabble that tries to justify the ridiculous price.

We apologize that it doesn't cost more, and would encourage you to do blind A/B tests against your favorite cords.







---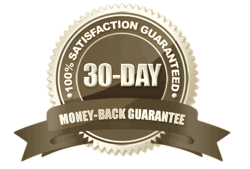 Try them in your home for 30 days, if they don't sound better than what
you're using now, send them back with no questions asked.