The following reviews have been provided to give you more insight about the
DECWARE Zen Triode Amplifier


R E V I E W S

Reviews have been moved to HERE.
General info for a prospective newbie buyer

After owning the amp for a week, I say "buy it." Worst case scenario--you don't like it and send it back. The guy who owns the place, Steve, really is happy to talk with his customers. I suggest you give him a call and ask him any questions because he builds them. He knows how your speakers will sound, what to expect, what you might need, better than anyone. But if you want my opinion, I say go for it. The sound really is incredible.

You really just have to try it. You'll hear what I mean. It's like when you discover you need glasses the first time. You go to the eyedoctor and he sets you up with some glasses or contacts. Suddenly you can see--and you think "I didn't know THAT'S how it really looks. I can't believe what I was missing." When I heard this amp, after it warmed up for several hours, that was the experience I had. And still have. I could not have imagined what to expect. One of the things I worried about was that all I heard were outrageously positive reviews (except for a couple). So my hopes were very high. I really expected to be at least a little disappointed with such high hopes. Nope. It just blew me away. Go buy a couple, brothers. You'll be glad you did.

Peace Jeff H. ( a new March 2000 customer)
---
Subject: First impressions
Date: Fri, 9 Jun 2000 23:04:48 -0700
From: "Eric Adler"
To: "Steve Deckert"
Steve,
I received the Zen amplifier yesterday. My first impressions are summarized in this e-mail I sent to James Boyk: Several weeks ago you suggested that I put a first-rate amp in a system I am familiar with. Several days ago, I did just that. The amp in question is the DecWare SE84B Zen Triode SE Class-A amp, 5w/ch, with zero feedback (https://www.decware.com/zpage1.htm). At $549.00, it may just be one of the best buys in audio. Although my speakers have a sensitivity of only 87 dB, I was able to drive them to loud levels without noticeable clipping. The amp has a potentiometer, so it is possible to drive it using line-level sources and without a preamp. I was prepared to experience low sound levels or massive clipping. Instead, what I found was an amplifier clean enough to reveal the coloration's of interconnects and speakers and the flaws in source material. This tiny amplifier tromps all over my my massive Futterman OTL monoblocks in speed, dynamics, bass, and clarity (and it's not even broken-in yet). I've arranged to sell the Futterman's to a friend, so I can buy some highly-efficient Lowthers in bass-reflex enclosures.
Best Regards, Eric


---
ZEN BROSHURE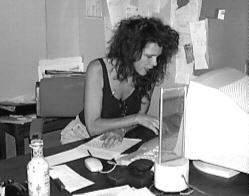 Or you can now view the actual high resolution brochure on-line, and print a perfect
copy of it right from your desktop using the Acrobat Reader.
NOTICE:
All Persons from outside the USA must download Acrobat Reader (FREE) and use it to print the flyer. No Flyers will be mailed outside the USA.
---